A bit about me
Curiosity, compassion, growth, and a drive to help others have always been central to who I am. These values led me to obtain a PhD in health psychology and examine questions of health decision-making as a Research Associate at Harvard Medical School. While I loved this work, I often felt disconnected from the process of change. Thus, I continued my studies and obtained a Doctoral Certificate in Clinical Psychology, so that I could better integrate my values of curiosity, compassion, and growth as both a teacher and clinician. I then worked at Brigham & Women's and Faulkner Hospitals as a key member of the Cognitive-Behavioral Therapy clinic, providing evidence-based therapy to individuals presenting with a wide variety of concerns. It was here that I began teaching and realized that my passion for growth can be expressed best as both a clinician and teacher. I then moved to Nashville, where I became the Director of Psychotherapy Education at Vanderbilt University Medical Center's Department of Psychiatry and Behavioral Sciences. In this role, I oversaw the teaching and practice of evidence-based psychotherapy for psychiatry residents and doctoral students in psychology. This allowed me the opportunity to integrate my passion for teaching and clinical work, as I actively engaged in psychotherapy, evaluation, and consultation services for mental health, education, and medical professionals – and kept me incredibly busy!
Like many of us, 2020 presented a challenging year and opportunities for self-reflection. I decided to begin my private practice so that I could do more of the work I most enjoy — therapy.  The relationship I have with each of my clients is unique and rewarding.  I believe it's a special privilege to work with people as they face challenges and make important life changes.
When I'm not at the office, I can usually be found hanging out with family, friends, and my dog. I like to be outside as much as possible and love to hike! When I'm not on the trails, you'll find me in the kitchen or on my Yoga mat.
TRAINING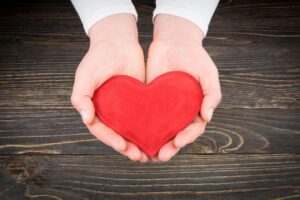 I have over 15 years of training and experience in providing and teaching evidence-based psychotherapy for a wide range of conditions. I have specialized training in the treatment of Anxiety, Depression, and Mindfulness and continue to share this expertise as an adjunct Assistant Professor in both the Psychiatry and Psychology departments at Vanderbilt. I have worked in some of the top hospitals in the country, have been an elected member of Vanderbilt's Academy for Excellence in Education, and continue to present research on the integration of technology in psychotherapy, as a member of the American Psychiatric Association's Expert Panel on Mental Health Apps.
MY THERAPEUTIC STYLE
My therapeutic style is collaborative, genuine, and goal directed. My priority is creating an effective therapeutic relationship so that we may collaboratively address life challenges. By maximizing your individual strengths and learning new skills and tools, we will effectively create meaningful change in support of your life goals. I work from a cognitive-behavioral perspective, meaning I view therapy to be an opportunity to learn new patterns that bring greater fulfillment and joy to your life. I am oriented towards change and support you in making changes in line with your values, while building acceptance for what is outside your control. I believe that integrating mindfulness tools can be effective in supporting change and growth. With practice, you will develop new ways of thinking and behaving that allow for a more fulfilling and balanced life.